Non-Surgical Brow Lift with Aptos Threads
Posted by Dr Hugo Ho on 12 July 2021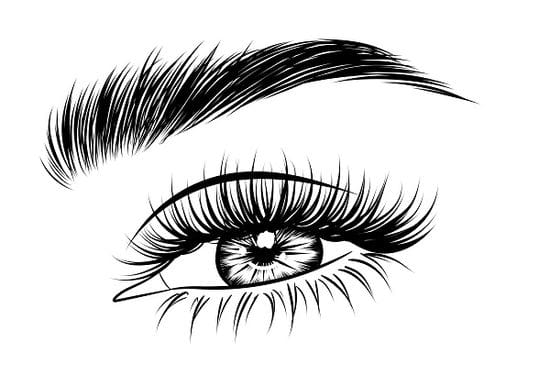 Sagging eyebrows can make a person appear tired and older. A brow lift with Aptos threads can tighten the sagging or drooping skin of your eyebrows, elevate the eyebrow and create an open expression temporarily to give you a more youthful and fresher appearance.
The longevity of a brow threadlift is generally shorter than the rest of the face. The reason is that the thinner superficial fat layer of the forehead provides a less adequate fixation for the threads. More vigorous muscle activities of the forehead also loosen thread fixation. Dr Ho recommends anti-wrinkle injections the latest five days before treatment to reduce muscle activities to allow the threads to take hold of the tissues properly. Aptos threads are the longest lasting absorbable threads on the current market. The threads resorb in 18 to 24 months. Yet, the results of the brow lift can last about 12 months. This procedure is ideal for patients with early signs of facial aging.
Immediately after the thread brow lift, you may expect temporary:
bruising and swelling
pain and discomfort
Unsightly appearance due to hypercorrection (lifting the brows initially higher is necessary as they will drop down to the intended height after the swelling settles in about two weeks.)
Some of the complications of a thread brow lift include:
thread movement this may lead to the thread extruding, breaking or losing its hold on the skin
puckered skin
the thread may be felt under the skin, causing discomfort
skin irregularities or a loss of eyebrow symmetry
infection (this is rare)
There is no scarring with this thread brow lift, and it is reversible with thread removal.
Dr Ho has many years of experience in thread lifting and is a certified Aptos trainer. Contact Dr Hugo Ho Thread Lifting for a free consultation to determine how a non-surgical brow lift with Aptos threads can help you.

Author:
Dr Hugo Ho
About: Dr Ho is Specialist General Practitioner and a Cosmetic Physician. He is a Fellow of the Royal Australian College of General Practitioner. He has been practicing as a General Practitioner for over 25 years. In 2009, he furthered his studies in Aesthetic Medicine and was awarded the Diploma in Aesthetic Medicine by the American Academy of Aesthetic Medicine. In 2015, he was admitted to the Cosmetic Physicians' College of Australasia as an Inaugural Full Member.
Connect via:
LinkedIn