Thread Lift Away Smile Lines
Posted by Dr Hugo Ho on 31 October 2018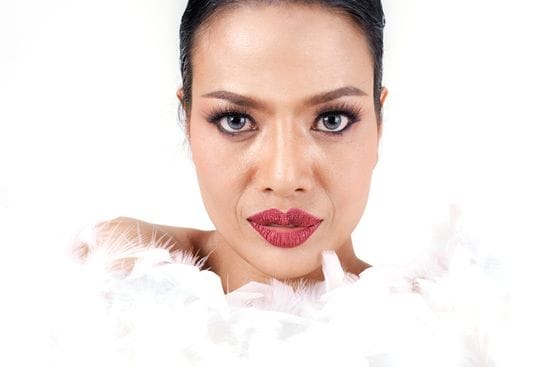 You are bothered by your smile lines and wondering what treatment can improve them!
Nasolabial folds, a.k.a., smile or laugh lines, are best described as the two skin folds on the side of the nose and corner of the mouth. They help make the cheek and upper lip distinctive by separating the two. While it is attractive to have a little fold here, a deep fold can make you look older than you indeed are. As a person ages, the fold becomes more pronounced due to a fat loss on the upper part of the face (cheeks) and an overall loss of collagen. Nasolabial folds can also form in young people due to genetic predisposition or exaggerated facial expressions, weight loss and bad lifestyle habits such as sun exposure.
The goal of nasolabial fold treatments is to even out the skin volume, leaving you with a smoother, refreshed-looking appearance.
One treatment to lessen these folds is injecting dermal fillers or fat into the cheeks to fill the hollow and pull the cheek up. The filler can also be injected into and under the nasolabial fold to raise and flatten it further. However, this method has a higher risk of complications from tissue necrosis (tissue death), scarring and rare blindness. In some cases, it only worsens the situation, making a face "heavy" and stretch the folds. The other option involves surgery. A mid-cheek facelift or cheek implant may be a good option for sagging a cheek. A deep nasolabial fold can be cut out, resulting in a scar that looks like a shallow nasolabial fold.
However, if you want to get rid of nasolabial folds fast without a cut and a long period of downtime, Aptos has developed several methods to solve this problem.

An APTOS thread lift is a non-surgical and low-traumatic procedure for lifting and correcting visible defects on the face and body. Aptos' technology, which has a long 25 years history, has proven itself one of the most effective methods for treating nasolabial folds.
Aptos Excellence and Light Lift threads can lift soft tissues of the cheeks and prevent them from sagging. Aptos Nano Spring and Vitis threads lift the wrinkle from the inside the folds, thereby lifting the skin and reduce the folds. Aptos has cutting wires for the correction of deep nasolabial folds. The wire, attached to a needle, is passed through hypodermic tissues on a closed contour around the nasolabial fold without skin incisions. The wire separates the skin and soft tissues allowing the skin to rise back up.
The method of correction is selected by an Aptos certified doctor individually. If you are interested in learning more about Aptos Threads or the Aptos Thread Lifting Methods, please contact us on 0409 218 218 or email Dr Hugo Ho thread Lifting

Author:
Dr Hugo Ho
About: Dr Ho is Specialist General Practitioner and a Cosmetic Physician. He is a Fellow of the Royal Australian College of General Practitioner. He has been practicing as a General Practitioner for over 25 years. In 2009, he furthered his studies in Aesthetic Medicine and was awarded the Diploma in Aesthetic Medicine by the American Academy of Aesthetic Medicine. In 2015, he was admitted to the Cosmetic Physicians' College of Australasia as an Inaugural Full Member.
Connect via:
LinkedIn