Thread Lifting The APTOS Ways
Posted by Dr Hugo Ho on 22 October 2018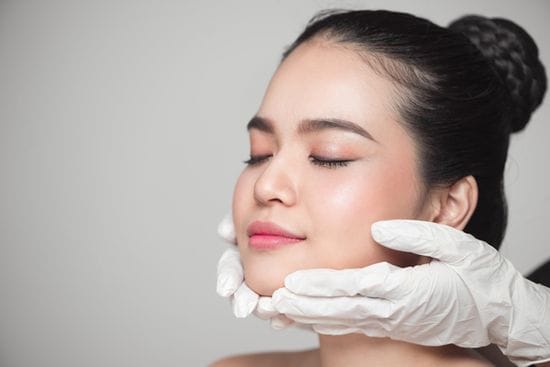 Aging leads to significant changes that predispose people to problems with their skin. This can be simply related to natural aging processes or effects that are due to exposure to the ultraviolet rays of the sun. The skin is thinner with fewer amount of collagen and elastin causing it to stretch (or sag) and has an increased propensity to tear and shear. There are also body composition changes to the muscles, fat stores, laxity of support ligaments and bone loss.
The facial appearance is fundamental in our social relations; it distinguishes and identifies us in our relationships with others. A tired and aged face, furrowed by wrinkles, is certainly less pleasant and less capable of achieving social success than a refreshed, harmonious and youthful one. The loss of volume in some areas of the face, skin aging and sagging of tissue are the main processes involved in facial aging. A number of treatments can restore harmony and freshness to the face: today it is possible not only to cut, lift and fill but also to reposition, restore and regenerate your own face by using revolutionary new generation Aptos threads.
If you are looking for a non-surgical way to get a younger look again, an Aptos facial thread lift could be the answer. Known as a "non-surgical facelift", thread lifts have been around in Europe for over 20 years. Aptos threads and thread lift methods have made their way to our shore and were registered by the Australian Therapeutic Goods Administration late in 2017 and their popularity continue to grow every day.
Aptos thread lifting methods bridge the gap in facial rejuvenation by repositioning the subcutaneous fat layer to restore the volume loss and stimulating new collagen and elastin formation to regenerate the aging skin. There is no skin cutting, no hospitalisation, no general anaesthesia and no long period of rehabilitation with Aptos thread lifting. You can expect a result of a non-surgical thread lift to last to 2 years or longer.
For safety reasons, the Aptos company certifies only doctors to perform Aptos thread lifting methods. Having performed thread lifting over the past 5 years, I have chosen the Aptos threads and thread lifting methods over other threads on the market for the following reasons:
1. Aptos thread lifting is minimally invasive, reversible and predictable in result.
2. Aptos thread lifting is performed under local anaesthesia.
3. Aptos threads are inserted through small needle wounds that leave no scars.
4. The thread lifting result is instant.
5. The recovery time is short. Most people are able to resume work 1-2 days after the thread lifting procedure.
6. Aptos thread lifting methods have been successfully time-tested for over 20 years
7. I am able to adjust the thread lifting method to achieve the unique result for my patient.
8. Thread lifting can combine with other anti-ageing treatments such as, anti-wrinkle injections and dermal fillers to achieve the best rejuvenation result for my patient.
There are over 30 different Aptos threads and more than 50 methods of thread lifting methods.
Aptos threads are Aesthetic Industry's award winner for the "Best Tightening Thread" for the past 3 years.
Aptos thread lift methods were the missing link in the Australian anti-aging market.
An Aptos thread lift can lift the eyebrows, restore volume to sagging cheeks, and bring definition back in the jawline. If you are interested in learning more about Aptos Threads or the Aptos Thread Lifting Methods, please contact us on 0409 218 218.

Author:
Dr Hugo Ho
About: Dr Ho is Specialist General Practitioner and a Cosmetic Physician. He is a Fellow of the Royal Australian College of General Practitioner. He has been practicing as a General Practitioner for over 25 years. In 2009, he furthered his studies in Aesthetic Medicine and was awarded the Diploma in Aesthetic Medicine by the American Academy of Aesthetic Medicine. In 2015, he was admitted to the Cosmetic Physicians' College of Australasia as an Inaugural Full Member.
Connect via:
LinkedIn