The Great Thread Lift Debate - Thread Lifting vs. Radiofrequency (RF) vs. High-Intensity Focused Ultrasound (HIFU): What's the Key Difference?
Posted by Dr Hugo Ho on 29 March 2023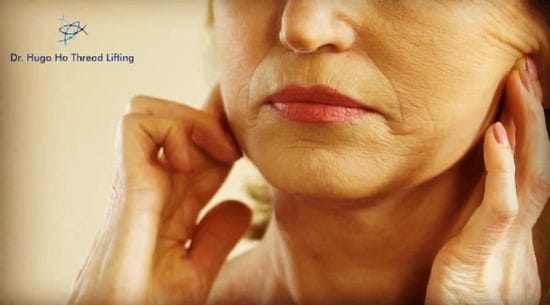 The debate around thread lifts vs. RF vs. HIFU treatments is one that has been going on for years, with each having its own set of pros and cons. But what are the key differences between them? Read on to find out!
Thread lifting involves the insertion of threads under the skin to lift and tighten sagging skin. The threads can be absorbable or non-absorbable and work by stimulating collagen production, which helps to tighten and lift the skin. Thread lifting is a minimally invasive procedure with little to no downtime. This type of treatment is relatively low risk when performed by an experienced doctor, making it an excellent choice for those looking to address mild to moderate signs of aging without undergoing more invasive surgical procedures.
RF treatment uses radiofrequency energy to heat targeted tissues beneath the surface layer of the skin, stimulating new collagen production and improving underlying laxity issues. Results from RF treatments can be seen three to six months after a course of treatment is completed. RF is a non-invasive procedure with little to no downtime.
HIFU treatment uses high-intensity ultrasound waves to heat the deep layers of the skin, inducing controlled thermal injury to stimulate collagen production. The results are visible almost immediately after treatment but may take up to three months before they are fully realised. HIFU is a non-invasive procedure with little to no downtime.

While all three treatments can improve the appearance of sagging skin, they differ in their methods of treatment and the types of results they can achieve. The key difference between these treatments is the method of action.
Thread lifting uses threads inserted into the skin to create small wounds, stimulating the body to produce new collagen fibres as part of the body's healing response. RF and HIFU, on the other hand, use heat to damage the skin and create a similar reaction. In addition, threads can produce a foreign body response that helps increase collagen production. Of course, both small wounds and foreign body responses can stimulate collagen production. However, foreign body responses produce collagen more quickly and effectively, making threads a great option for addressing wrinkles and signs of aging.
So what's the best option for reducing wrinkles and sagging skin on your face? Ultimately it comes down to personal preference—but if you're looking for an effective solution with minimal downtime and long-lasting, natural-looking results, Aptos thread lifting checks all these boxes! Highly customisable, this minimally invasive procedure offers numerous benefits, such as a low risk of complications when performed by qualified professional and immediately visible results that improve over time as threads stimulate collagen production. Best of all, outcomes from Aptos thread lifting can easily be maintained with occasional follow-up treatments – giving you younger-looking skin for longer!


Author:
Dr Hugo Ho
About: Dr Ho is Specialist General Practitioner and a Cosmetic Physician. He is a Fellow of the Royal Australian College of General Practitioner. He has been practicing as a General Practitioner for over 25 years. In 2009, he furthered his studies in Aesthetic Medicine and was awarded the Diploma in Aesthetic Medicine by the American Academy of Aesthetic Medicine. In 2015, he was admitted to the Cosmetic Physicians' College of Australasia as an Inaugural Full Member.
Connect via:
LinkedIn